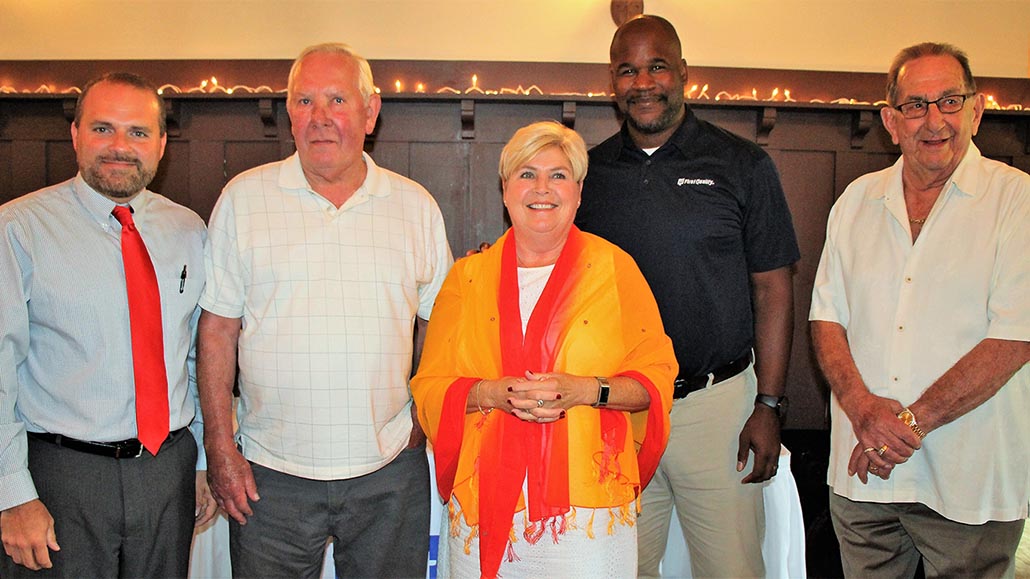 MILL HALL – The Clinton County United Way on Wednesday held its first-ever Community Partner Award Luncheon, recognizing those who have long contributed to the local community.
CCUW President Jason Walker welcomed everyone, noting that the Clinton County United Way is driven by its partner agencies and supporters, with the goal of improving the lives of people in the community. He said the United Way wanted to recognize some long-time supporters. Six supporters in all were honored.
Each award recipient was introduced by a United Way board member:
– Michelle McCain introduced Deb Barner, saying Deb joined the United Way in 2010 as a board member and later served as treasurer.
– Lisa Ruggiers introduced Lynn Gray, saying Lynn was a board member and past treasurer and has also led the United Way's Trash to Treasure fundraiser.
– Amy Probst introduced Albert Jones, talking about his vibrant, unforgettable personality. Albert had served as a board member and past president and continues to serve as master of ceremonies for many United Way events.
– Angela Harding introduced Grant Miller, noting that Grant has been a long-time supporter, having served as the auctioneer for many of the Sports Night and Fine Arts Auctions. She said while they are low-key about it, Grant and his family continue to "give and give and volunteer throughout the community.".
– Dana Robinson introduced Ernie Renninger, noting that Ernie was the United Way's landlord for eight years when the office was in downtown Lock Haven, then for another three years when the office was upstairs above Calico Creek. She said he has always been very supportive.
– Jason Walker introduced Rocco Rosamilia, saying he's been involved with United Way since 2010. He served as president for five years and now volunteers as the agency's solicitor.
Walker ended the luncheon by encouraging everyone to give, advocate, volunteer and work together for a brighter future for Clinton County.
Luncheon sponsors were The Muncy Bank & Trust, UPMC Susquehanna, and Northwest Bank.